And I so promised myself...
Posted: 08 Dec 2019, 15:47
Hi all!
So, after picking up my own Gigatron from Walter last week (very handy, thanks!), I so promised myself to postpone starting building it until at least somewhere between Christmas and the new year...
Ah well, maybe soldering one small part, just for fun? And then it becomes addictive. Not finished yet, not by far, but I do have power and a good clock.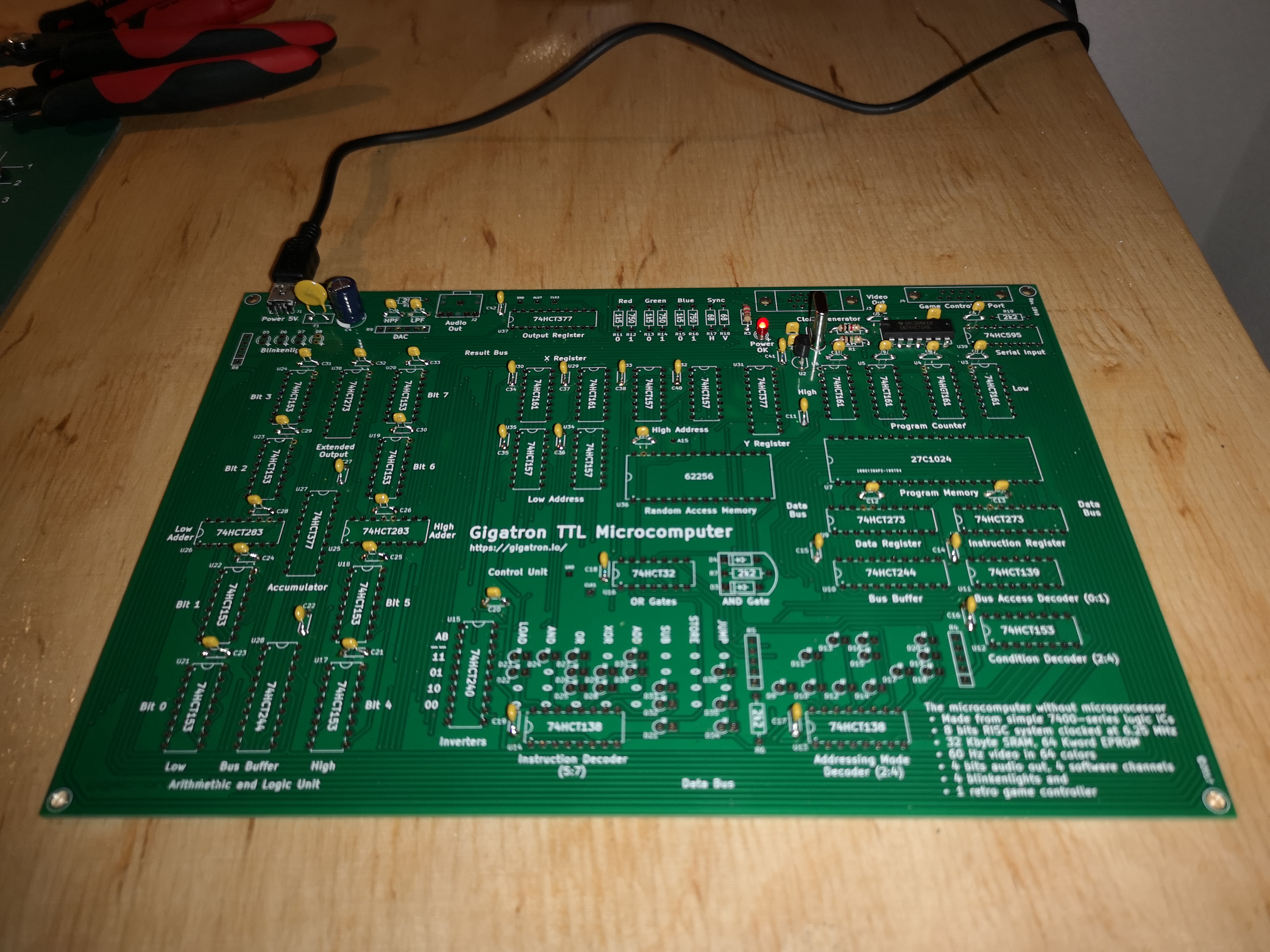 Cheers,
Marco