Hi everyone
I am new here and hope to find help with my problem.

I recently ordered a Gigatron which I built and which works without problems (i love this thing). Now I would like to use it with an Arduino to be able to inject code into it or also be able to use it with a keyboard.
...
My hardware :
Arduino Uno MEGA2560
Gigatron
And my actual serial connection is this one :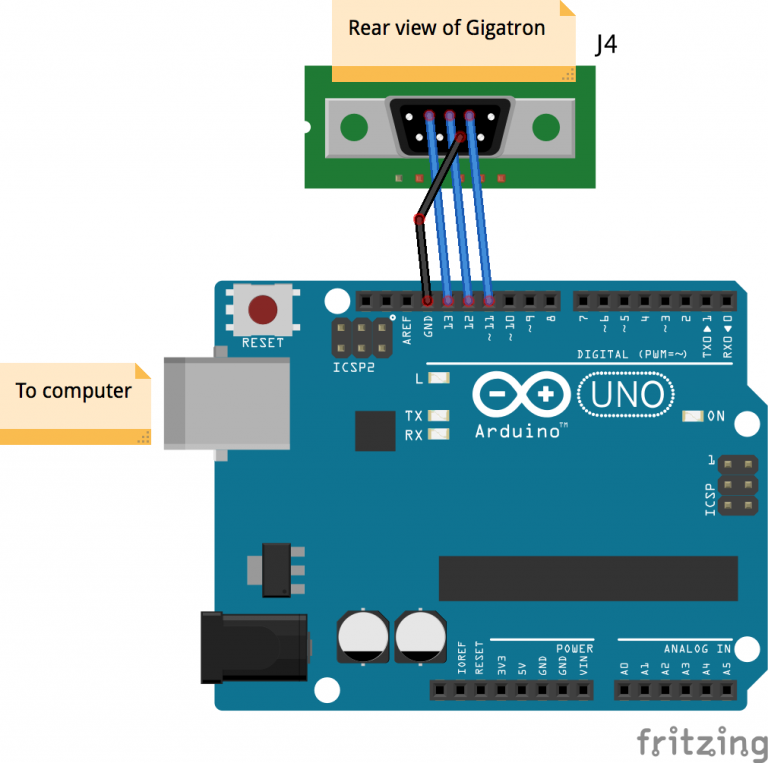 Gigatron
...
My software :
Arduino IDE 1.8.10
Gigatron ROM V.4
...
I tried to download the GitHub sketch here :
https://gigatron.io/?p=868
But the link is dead.
...
So i managed (i hope) to find the right files here :
https://github.com/kervinck/gigatron-ro ... /BabelFish
I downloaded theses files and put all of them in a folder:
BabelFish.ino
Blinky.h
Lines.h
Terminal.h
TinyBASIC_v3.h
WozMon.h
bricks.h
life3.h
starfield.h
tetronis.h
tinyfont.h
Then i opened "BabelFish.ino" on Arduino IDE then when i try to compile it i get this error :
I would like to say that i am new to Arduino world as well as Gigatron world so my understanding of theses things is limited.
Does someone has an idea about my issue? or maybe i am doing it in the wrong way?
Thank for your help