Hi,
Not an original idea, as I've seen it done before by someone on Youtube, but my Gigatron begged to be modded in a similar fashion. As pretty as it already is, I couldn't help adding more bling: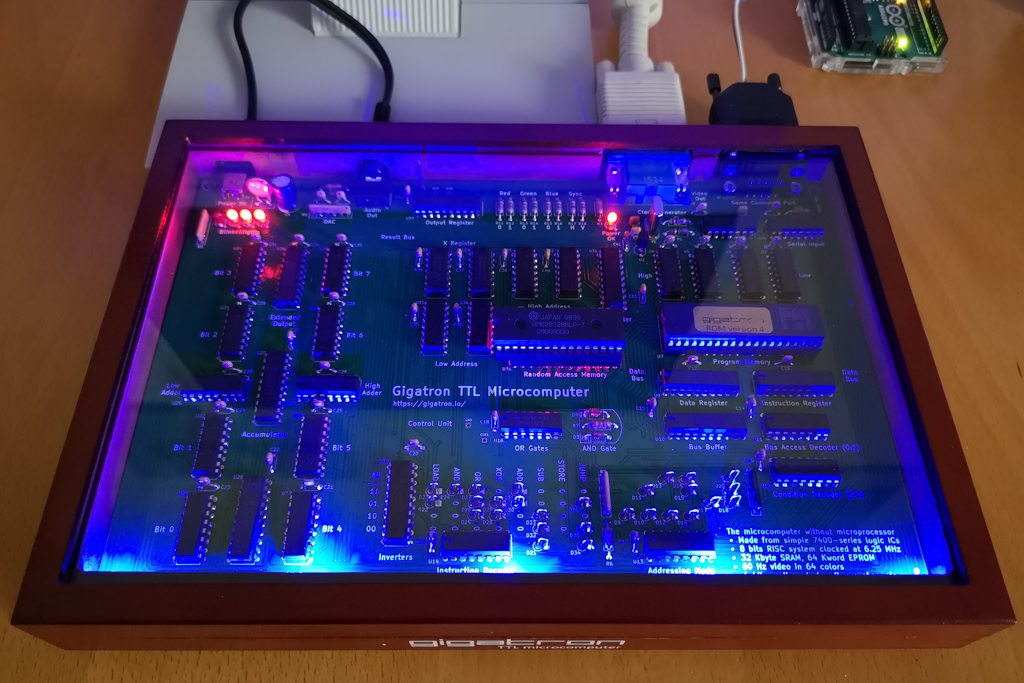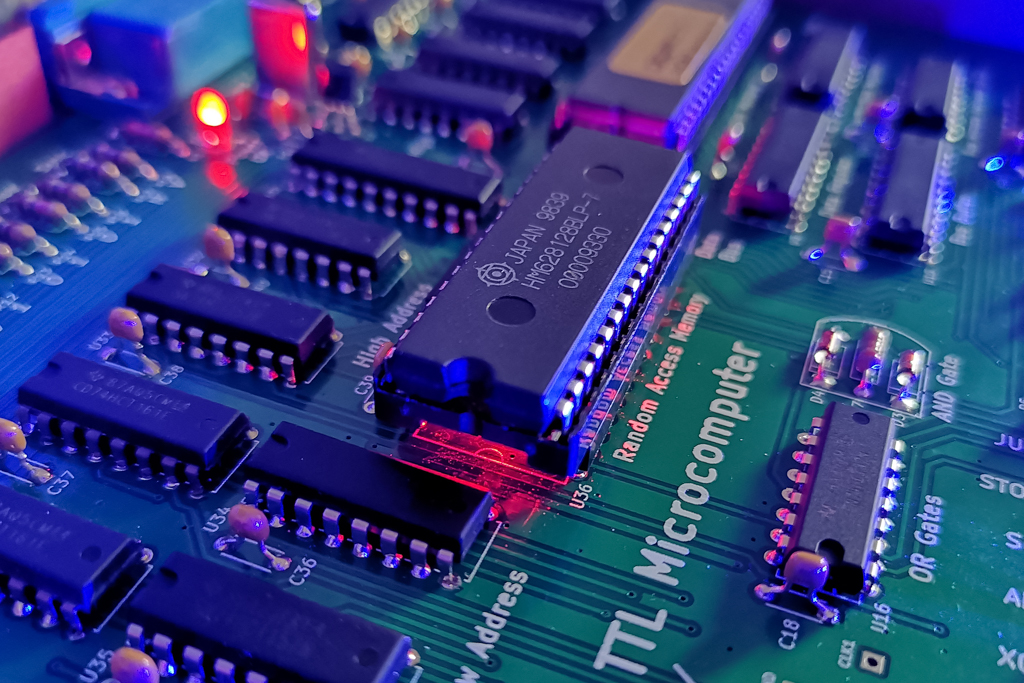 The pics really don't do full justice to the end result, but you get the idea. There are five
blue
3mm LEDs at the bottom (south side, not rear), partially hidden from view by a slight modification of the case and lid. Additionally there are two
red
LEDs embedded in the 64k RAM adapter socket, although their effect turned out to be not quite as profound as I thought it would be, even after I increased the number of LEDs from 1 to 2, but they give a nice effect nevertheless.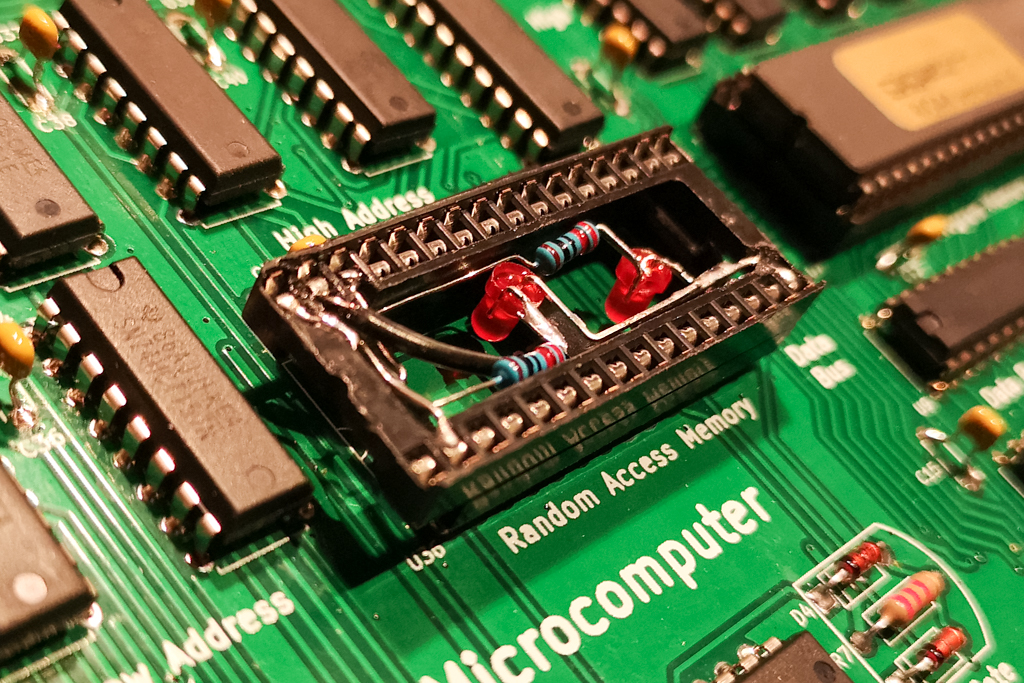 Talk about tight... Now I need to stop fooling around and do sensible things again

Cheers,
Marco